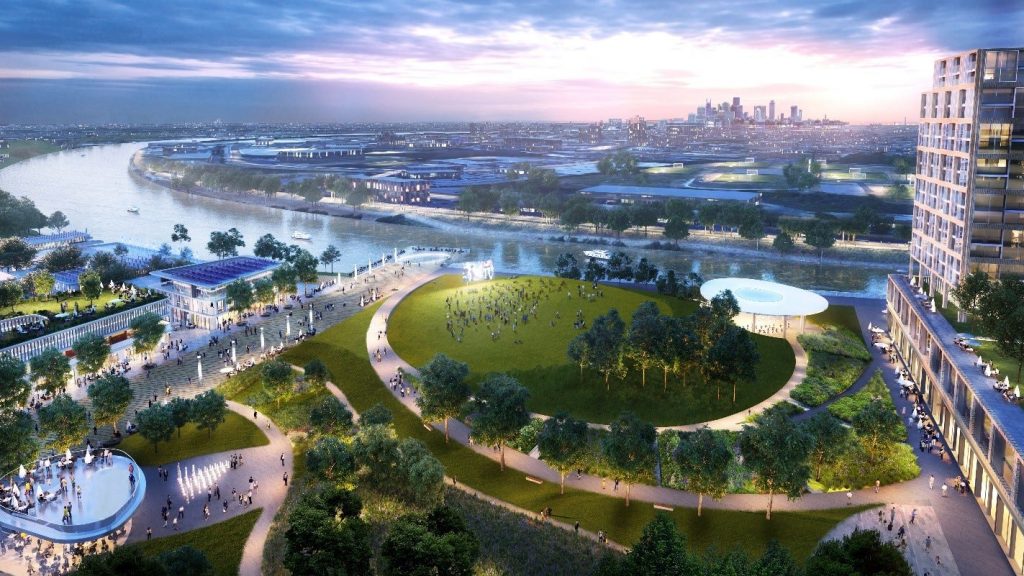 A Texas tycoon is putting billions on the line to gamble on the North Nashville riverfront's potential as a global destination.
B. Edward Ewing hired a team of architects at powerhouse firm Skidmore, Owings & Merrill to design a new 64-acre neighborhood on the bank of Cumberland River in North Nashville.
He's committed at least $2.5 billion to make "The Riverside" vision come to life and synergize with neighboring riverfront redevelopment to vault Nashville to top-tier city status.
The sprawling property sits 120 feet above the river's north bend at its highest point, offering a view of the river arcing around the downtown Nashville skyline three miles in the distance.
Original Post via The Tennessean