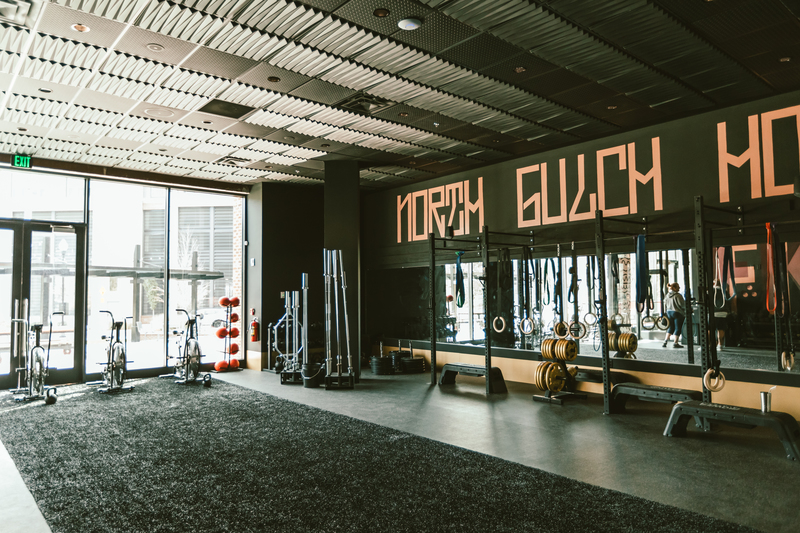 Nashville may be best known for its live music and impeccable food scene, but the city has earned its place as a fitness hub. That's exactly why we created a list of gyms to get you started as you navigate the wellness world of Music City. But trust that we will be releasing lists to share some love for our yoga, pilates, barre, and cycling studios too! If you're ready to dive into the weight-lifting, cross-training and HIIT scene, here's where to break a sweat in Music City. 
To find an apartment in Nashville with a fitness center, Smart City's Apartment Locating Service can help. Visit www.smartcitylocating.com
SHED Group Fitness Belle Meade
At SHED, you'll focus on a different muscle group each day of the week while moving through 3-5 stations of moderate to high intensity exercises. SHED offers private training sessions in addition to their group fitness classes. Their SHREDDER class focuses on raising the heart rate to ensure you get a sweaty cardio sesh during your week!
We're partial to the OG location in Belle Meade, but also happy to share that SHED has expanded to The Gulch, Germantown and East Nashville, while also growing outside of the city too!
QNTM Fit Life
QNTM features state-of-the-art facilities and classes right in the heart of town. They even offer recovery and revitalization options to help you take care of yourself post-sweat-sesh. QNTM describes themselves as more of a lifestyle than a gym. A membership includes a two story fitness environment, TRX training zone, infrared saunas, and hot showers, of course. 
Take it to the next level with a VIP membership and get incredible group classes, vital recovery amenities, tanning, and luxury towel service. 
HOTBOX Fitness Nashville
Both kickboxing and strength training studio, Capitol View's HOTBOX helps clients find a cross-training schedule that suits their individual needs. But what HOTBOX prioritizes most is a community that keeps it real. They value honesty and transparency and their clients call the gym their "home." Classes are designed with all skill levels in mind. The beats will drop. You've been warned.  
Fit Factory
Fit Factory offers 60-minute group training classes in the center of Nashville for all skill levels. Classes are tailored to each individual's fitness level, offering modifications if needed or more weight and less rest if that's your thing!
Fit Factory has a full schedule of classes, including barbell sessions and open gym time slots. 
getFIT615
At getFIT615, the team believes in body liberation—freeing one's self and each other from society's expectations. The gym also has a strong anti-diet and pro-human culture. This welcoming gym holds their values firmly while also offering circuit, strength training, and kettlebell classes, as well as open gym and trauma-informed yoga.
Iron Tribe Fitness Belmont
Geared toward busy, working men and women who want to get the most out of their workout, their 45-minute group classes are fun and paired with one-on-one personal coaching. Iron Tribe is ranked one of the top five best workouts in the nation. While their group sessions are incredibly popular, Iron Tribe also offers hands-on semi private training to help clients reach their goals through a customized approach. 
Iron Tribe's Belmont location is the perfect location for those in the city, but they also have gyms in Belle Meade, Brentwood, Cool Springs and Franklin.
F45 Midtown
The F stands for functional training, a mix of circuit and HIIT style workouts geared towards everyday movement. The 45-minute classes are the perfect amount of time for sweat-dripping, heart-pumping fun. At F45 clients practice three days of cardio and three days of resistance with one day as a hybrid class featuring both cardio and resistance training.
The most central location is in Midtown, but F45 is also located in The Nations and East Nashville.
Keep in mind, this is just a launching pad for the health-obsessed. If you have other gyms that you love, please be sure to share those with us so we can expand this list even further!