With Halloween candy, Thanksgiving stuffing, and Christmas cookies right around the corner let us be wise and a bit proactive this year and do what we can to burn off at least a few of those fall calories before they hit us too hard! Hiking is some of the best exercise you can get so here's 5 spots that I think you and your friends should check out before the warm season is over.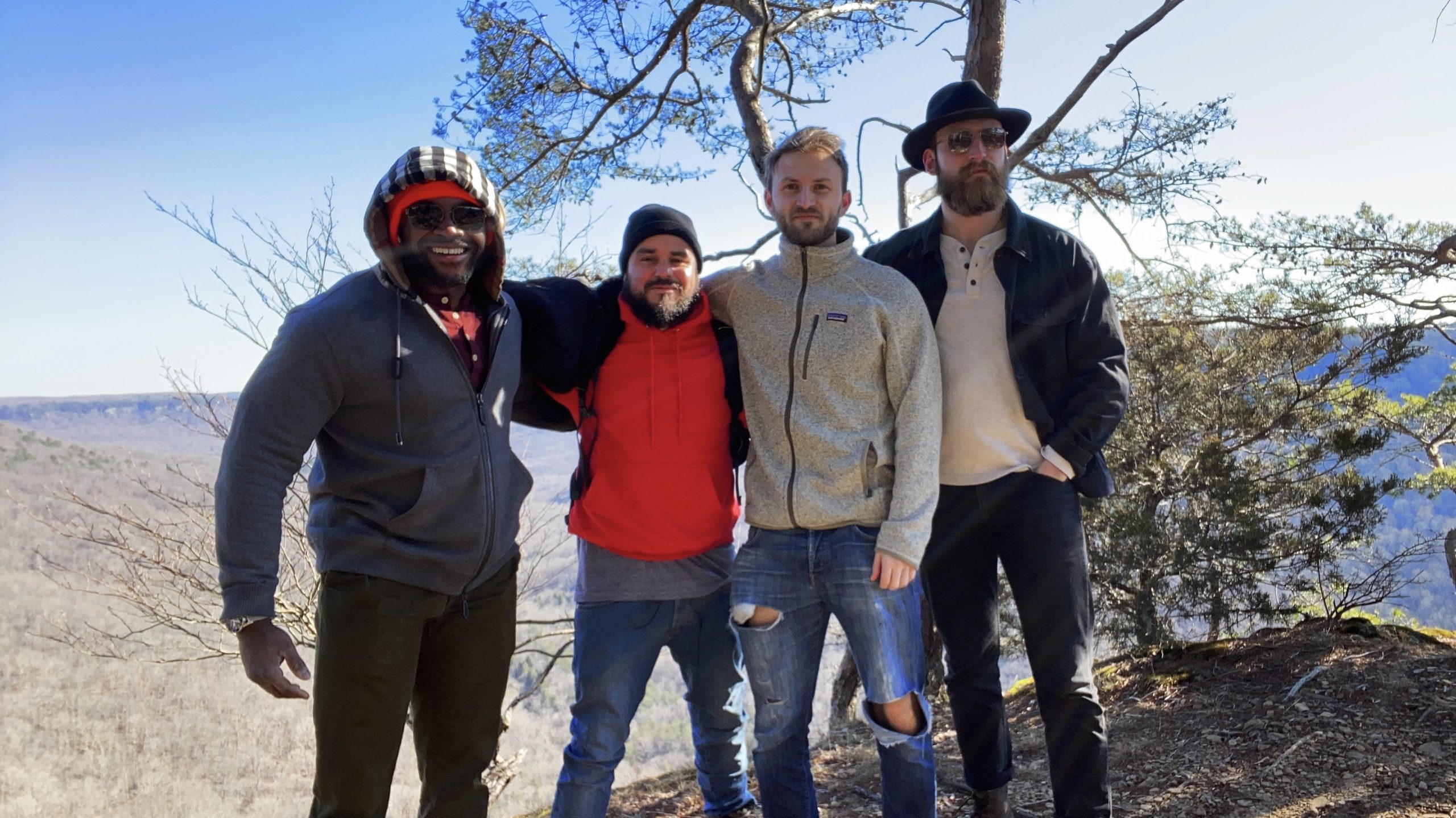 1. South Cumberland State Park
South Cumberland State Park reaches into the Cumberland Plateau which is one of our nations most beautiful environmental regions. By far some of the most beautiful views I have ever seen have been right here in this state park and I'd encourage anyone who lives here in Nashville to make the time to go see this incredible place. It features a wide range of trail difficulties and you can enjoy everything from a 30 minute overlook walk to a multi-day backpacking adventure across miles and miles of Tennessee backcountry.
The Stone Door trail is a short and easy trail that brings you to some breathtaking views and if you want something more challenging  make a visit to the Fiery Gizzard trail!
Drive time from Nashville: 1hr 30m
More info at: https://tnstateparks.com/parks/south-cumberland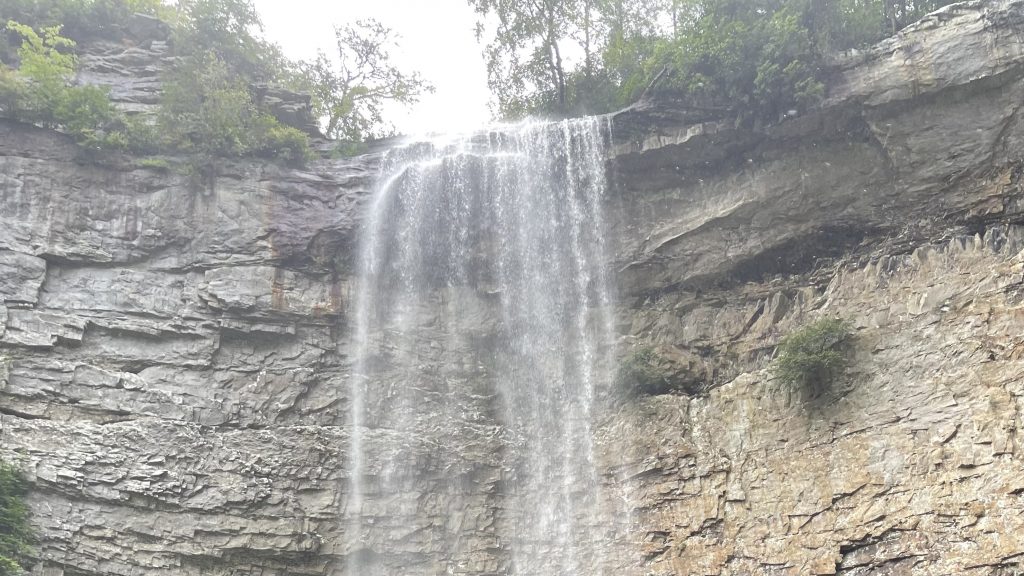 2. Fall Creek Falls State Park
At 256 ft high Fall Creek Falls is one of the tallest waterfalls in the Eastern United States and seeing it in person is nothing short of awe-inspiring, the State Park it calls home is one of Tennessee's largest State Parks covering 29,800 acres of land across the Eastern Cumberland Plateau. I took my sister here when she visited Nashville for the first time and we had a great time hiking down into the gorge (it was a very steep trail!) and to the base of the waterfall.
I spent some time swimming around at the base of the waterfall and felt completely rejuvenated when I got ready to hike back to the top. There is no shortage of hiking, camping, swimming, and adventuring for adults and kids of all ages here! Check out our Fall Creek Falls video here!
Drive time from Nashville: 2hrs
More info at: https://tnstateparks.com/parks/fall-creek-falls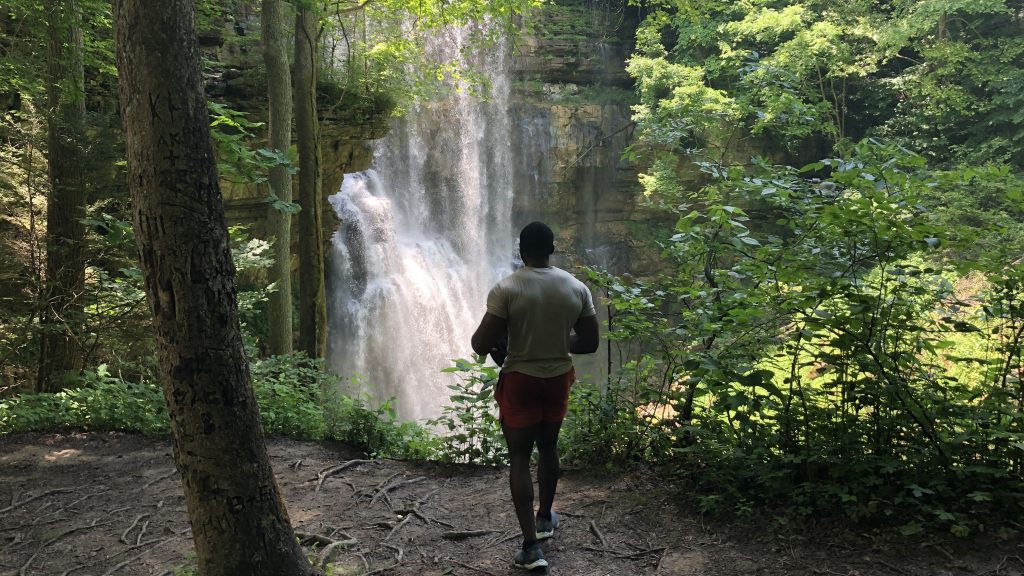 3. Virgin Falls
There are some waterfalls that are cool and then there are falls like Virgin Falls. At the top of the falls you can find the cave where this chilled fresh water springs out of, only to go over the falls and seemingly disappear into the ground below. The hike out to the waterfall is a rewarding adventure in itself and by the time you are back to your car you will have covered roughly 8 miles of ground.  Virgin Falls is part of a 1,000+ acre natural area adjacent to Bridgestone Firestone Centennial Wilderness area in White County. A must-see! Drive Time from Nashville: 2hrs
More info at: https://www.tn.gov/environment/program-areas/na-natural-areas/natural-areas-middle-region/middle-region/na-na-virgin-falls.html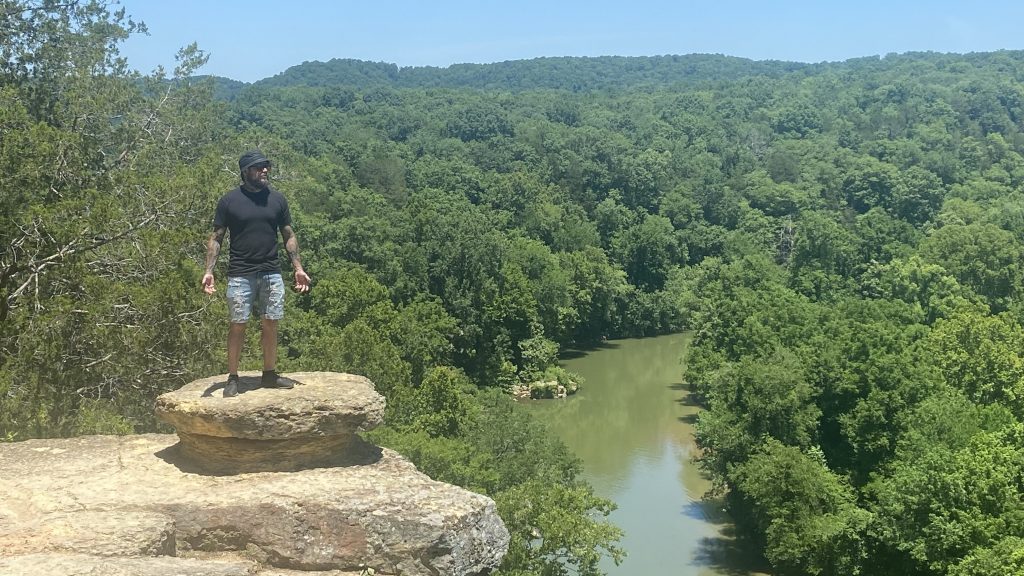 4. Harpeth River State Park
This state park, and specifically the "Narrows of the Harpeth" section of this park, have always been a personal favorite of mine. It is close enough to the city where you don't have to spend much time in the car, and far enough away to where you can successfully shake off those city feelings that follow you around all work-week. There are trails that run up the ridge to some awesome overlooks and trails that stay closer to the river, one of them featuring a historic tunnel that was dug out. Check out our Narrows of the Harpeth video here!
Drive Time from Nashville: 37 m
More info at: https://tnstateparks.com/parks/info/harpeth-river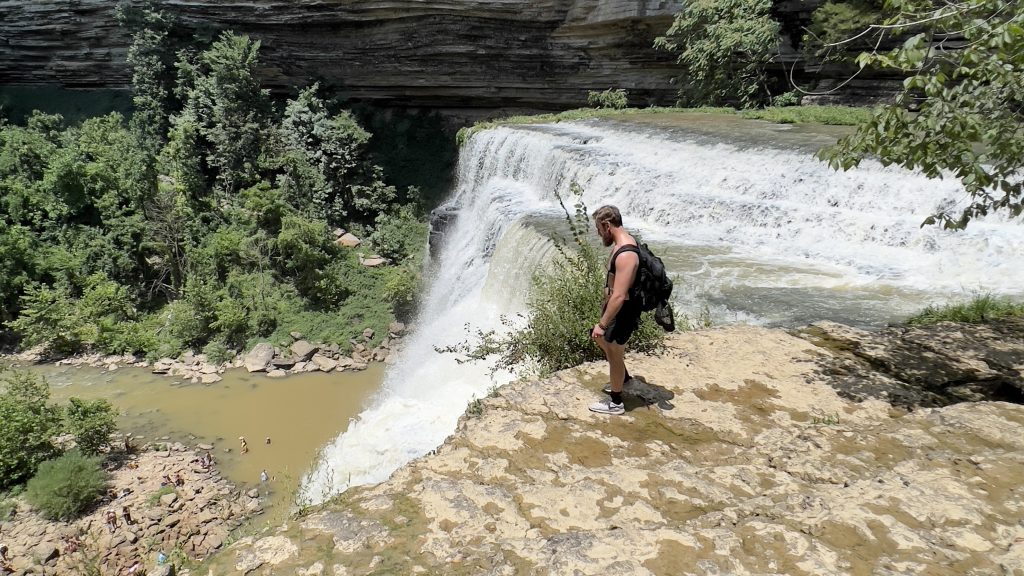 5. Burgess Falls State Park
Burgess Falls is located on the Falling Water River (real original name huh?) and is a day-use park that features 4 waterfalls cascading down over 250 ft of elevation. This one is really not too hard to traverse and when we went out on the trail we saw everyone from grandparents to grandkids enjoying themselves outside. The largest, Burgess Falls, plummets down over 130 ft to the gorge below. The view from the gorge overlook is one that is sure to take your breath away and inspire big ideas! Check out our Burgess Falls video here!
Drive Time from Nashville: 1hr 30m
More info at: https://tnstateparks.com/parks/burgess-falls
Want to see more of our nature content? Check out these Nashville Nature Guide reels on Instagram!